So Much to Do!
Take a look at all the weekly children's events happening at the Library!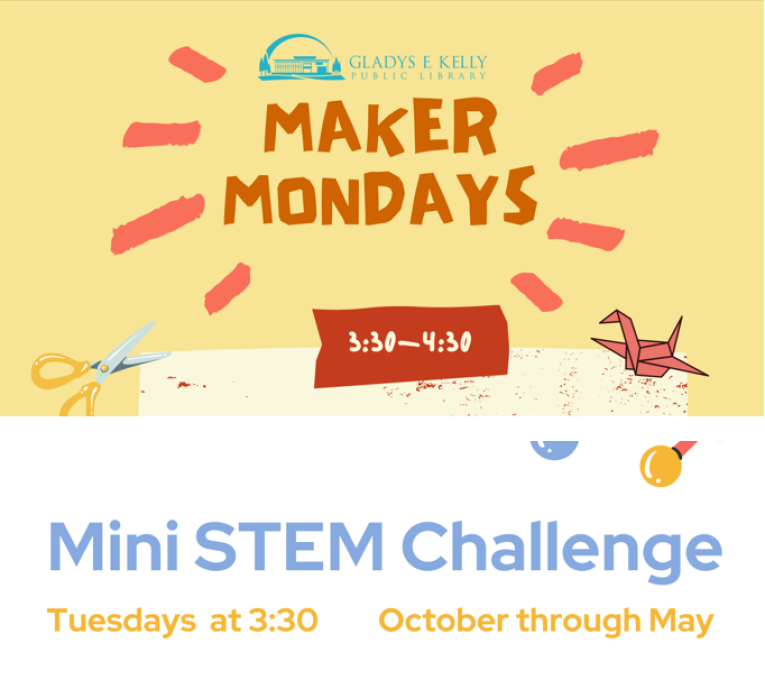 Maker Mondays and Mini STEM Challenges
Stop by the Library at 3:30PM on Monday for our Maker Monday series, and on Tuesday for a Mini STEM Challenge. These events change monthly, so don't miss it.
STEM Events
We are running weekly STEM Events through the Winter. STEM Beginnings is designed for Pre-K aged Children. STEM Thursdays are designed for Children 12 and under. Stop by and see what we're doing this week.