So Much to Do!
Take a look at all the weekly children's events happening at the Library!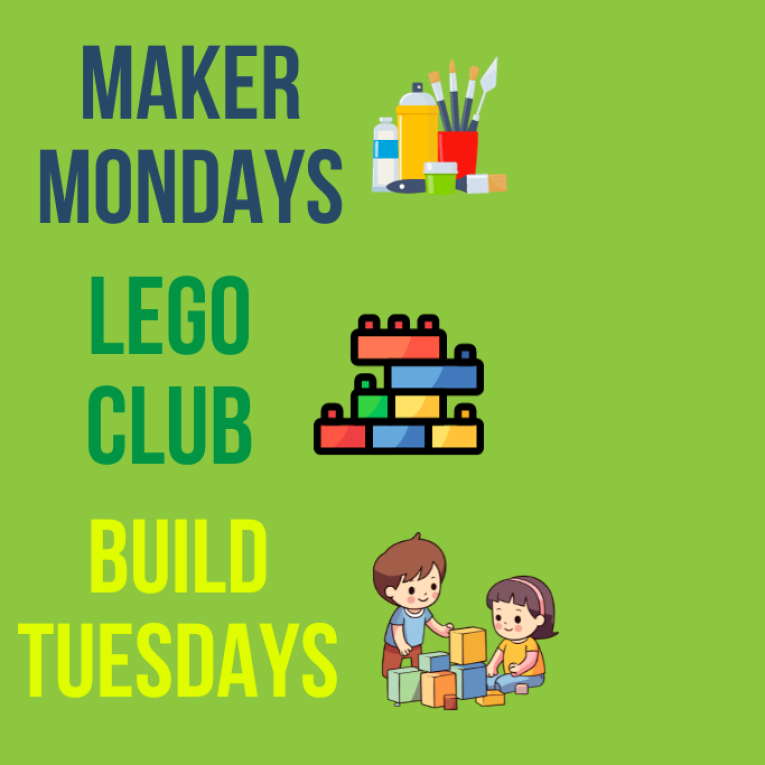 Maker Mondays, LEGO Club and Build Tuesdays
Stop by the Library at 3:30PM on Monday for our Maker Monday series! Stop in and paint pictures to hang up in the library or to take home. Take part in a craft that you can also take home.

Stop by Tuesdays for alternating LEGO Club and Build Tuesday. LEGO Club is the first two weeks of each month. Come play with the library's Legos. If you like, we can put your work on display. Please do not bring in your own Legos or leave with the library's Legos. 
Build Tuesday is the last two weeks. Put your creative caps on and come build with wooden blocks, magnet tiles, or other neat building materials! Materials will change monthly. For children of all ages and their caregivers.
Storytime
Join Children's Library Assistant Paige for Toddler Storytime. Storytime will be Monday at 10AM in December, Tuesdays at 9:30AM in January, and Tuesdays at 10AM in February.
Join Library Director Sondra Murphy for Stuffed Animal Storytime. Stuffed Animal Storytime will be held Wednesday, December 6th, 20th, January 3rd, 17th and 31st, and February 14th, and 28th from 10-10:45AM.