Booking a Room
The Gladys E. Kelly Public Library has 4 private study rooms available to use for 2 hour time slots on a first come, first served basis. These Study Rooms can accommodate groups of up to 4 people.
We also have two conference rooms with space for up to 10 people. These can be reserved once per week for 1-3 hour time blocks.

For larger groups looking to book the Community Room, please contact Randa at email hidden; JavaScript is required. You can also find our Community Spaces Policy here, and our Application for Community Use form here.

Book a room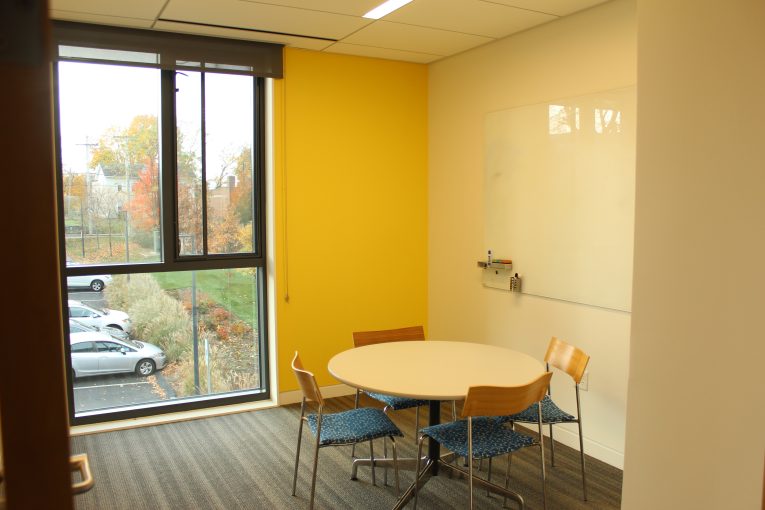 Study Rooms
Our private study rooms have a whiteboard, and outlets to plug in your devices. Perfect for working from home, having a zoom meeting, or studying for class!
Conference Rooms
The Library offers two conference rooms with space for up to ten people. These rooms have whiteboards, a TV (in the local history room), or a projector (in the flex room), plugs on the tables, and tons of natural light! These rooms are perfect for group meetings!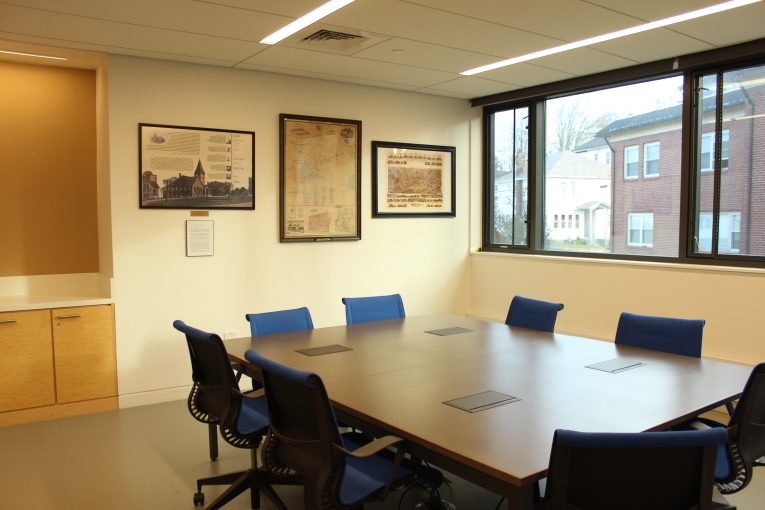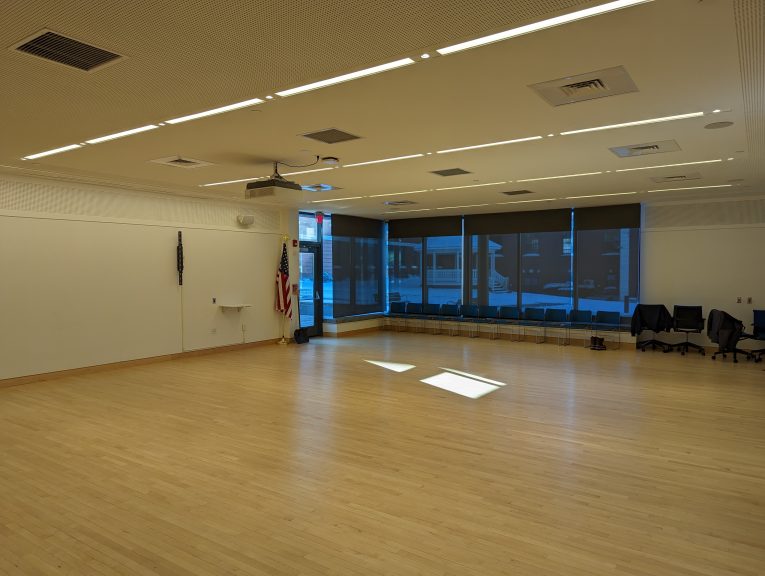 Community Room
The Library has a large Community Room with space for up to 150 people. This room is mainly used for Library Events, however it can be used by outside organizations following our Community Spaces Policy. To inquire about the room please contact our Programming Coordinator, Randa Cox, at email hidden; JavaScript is required, or by phone at 508-949-3880 ext 1058. You may also check out our Application for Community Use Form below.
Application for Community Use