Calendar of Events
Click the link below to see our jam-packed slate of upcoming events. There's something for everyone!
Calendar

Newsletter
The Library has a quarterly newsletter which features all of our upcoming events. Download the newsletter below:
Newsletter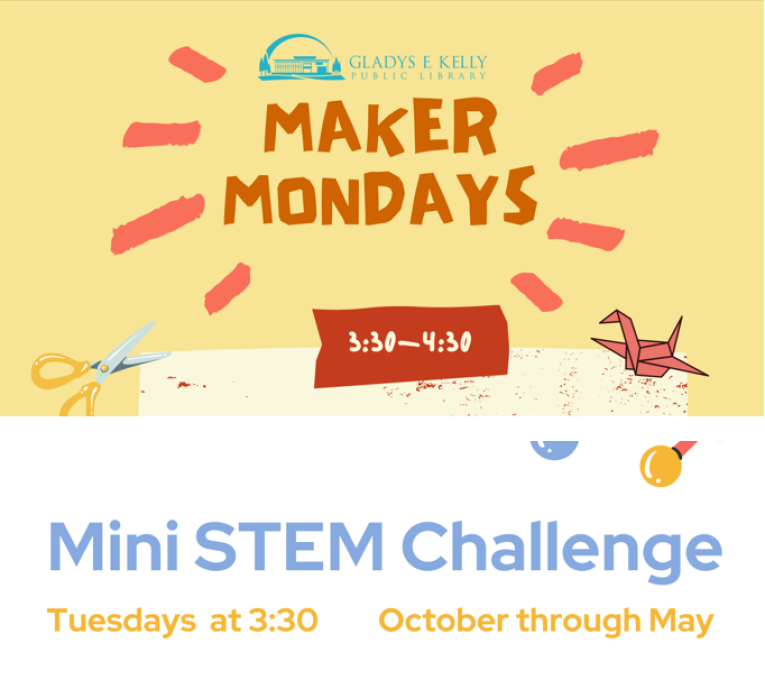 Weekly Events for Children
The Library hosts a number of recurring events for Children, these include "Maker Mondays" every Monday at 3:30PM and a "Mini-Stem Challenge" every Tuesday at 3:30PM.
Yoga
The Library offers weekly Yoga classes for free. Yoga occurs on Saturdays at 9:30AM. Yoga is moved to 6PM on Tuesday evenings during the summer when the Library is closed on Saturdays.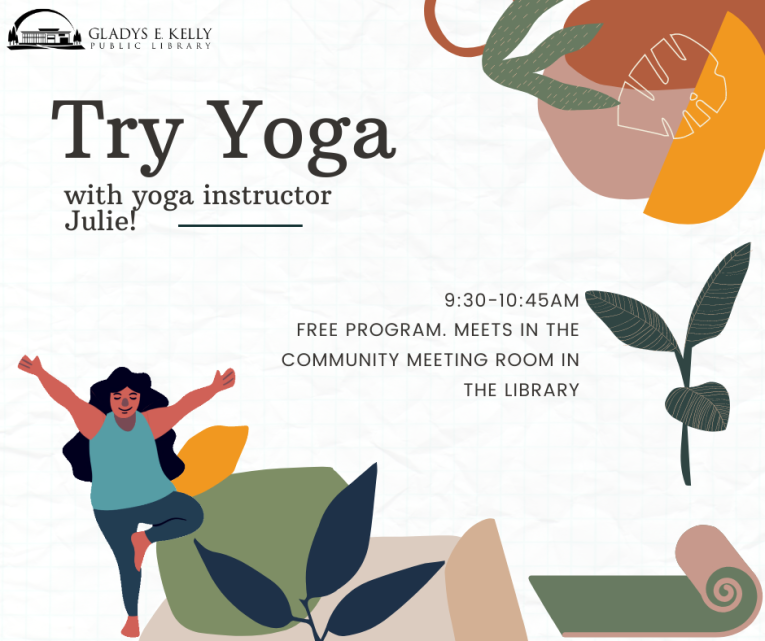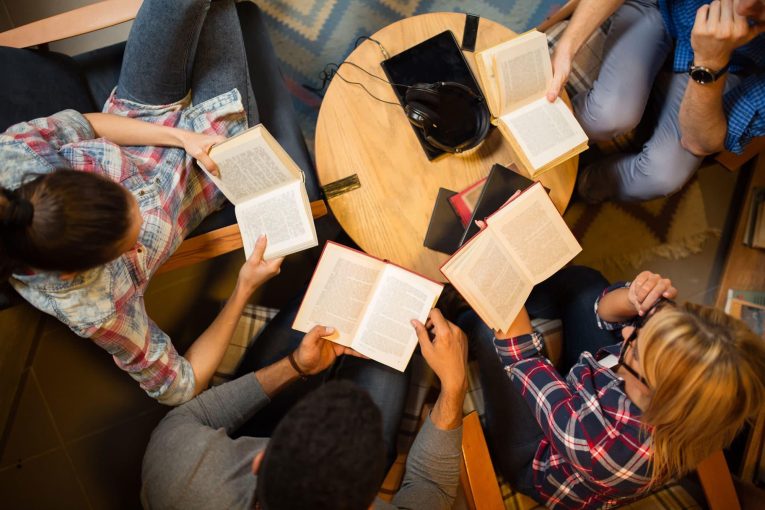 Book Group
The Library has a monthly Book Discussion Group that meets on the third Monday of the month at 6:30PM (unless otherwise noted). Click the button below for more information about the Book Discussion Group.
Learn More
Cookbook Club
Every 4th Tuesday of the month (unless otherwise noted) at 6:00PM there will be a new cook book from which to try a recipe. You can choose anything out of the cookbook to bring. Whether you like to cook or bake there will always be something for you. We will eat and discuss our favorite and our least favorite things about the cooking adventure. Click the link below for information about the next cookbook being used.
Learn More